CHARCOAL HOUSE TAVERN
DINING OPTIONS: INDOOR DINING , PATIO DINING, CURBSIDE CARRY OUT, AND THE BAR IS OPEN!
KITCHEN HOURS:
WEDNESDAY – FRIDAY
3:30 PM – 9 PM
SATURDAY
3:30 PM – 9 PM
SUNDAY
11:30-8:00 PM
TO PLACE YOUR ORDER CALL 618-639-8500 AFTER 3:30 PM FOR DINNER AND
AFTER 11 AM ON SUNDAY.
DON'T MISS TY'S AMAZING BUFFALO TRACE BOURBON SMOKED OLD FASHIONED!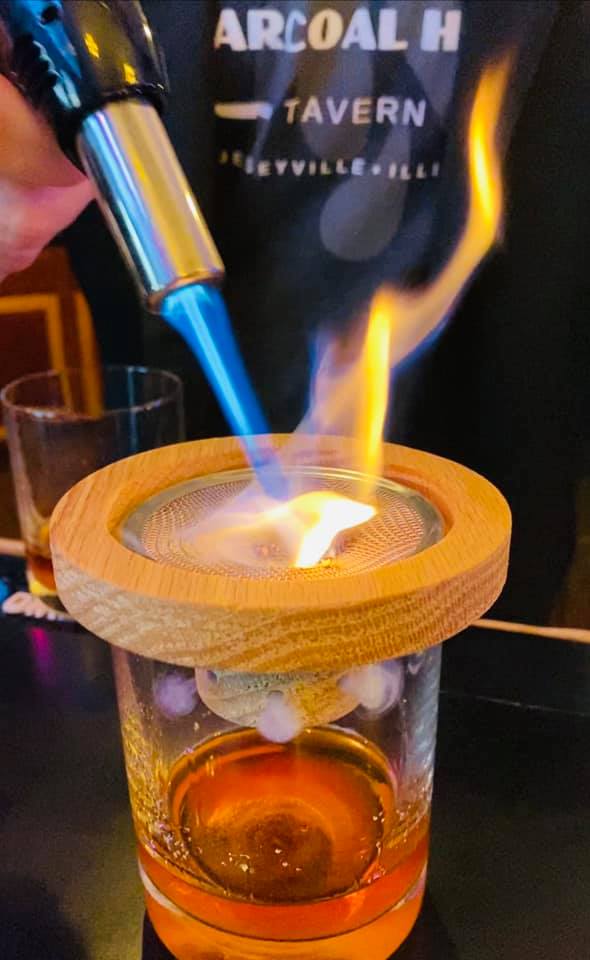 Asiago Dip was to die for! I will definitely be back.
We've been twice and will return. Pepperloin Steak was excellent!!
Great atmosphere, delicious pork chop, ice-cold beer, and awesome service!
Very good food! Staff nice & place looks great!
Top-notch food and drink complimented by very friendly and knowledgeable staff.